Of all the possible outcomes for this trial, this has to be the one that I was least expecting.
I've recorded 115 bets for The Snout since taking over Lucy's review and although it hasn't been going great, it has by no means been terrible. After six weeks I have made a profit of £1.31 at the available prices.
I was quite happy to continue with my trial for a bit longer in hope that things would pick up, but unfortunately it seemed that The Snout was reaching the end of his tether.
After a long ranting email from the tipster on how he was "sick and tired of seeing endless support for chosen horses not turning out into winners", I received notice that the tipster had decided to quit.
The Snout had been tipping for Tipster's Empire for over 2 years and during this time had grown a £1000 to over £5000, but just lately the pressure of delivering a profit to his subscribers was getting too much.
For anyone still interested, you can view the full set of results here.
---
Update: 26th September 2017
I'm continuing with my quest to get Lucy's on-going reviews up and running again. Next on my list is The Snout horse racing tips service from Tipsters Empire.
Lucy started her review in March of this year, following a good start to her trial of DG Tips – another service from the same platform.
I've taken a look at The Snout results posted to the sales page and I have to say… I'm impressed! I can see why she was excited about getting this trial started.
There has been a £695.81 profit to £10 stakes since Lucy's introduction post, which works out as a steady profit of approximately £116 per month.
The profit/loss graph is equally impressive too!
As you can see there has been a steady growth since the service's inception in 2015.
As Lucy said, these results haven't been verified so there could be a number of things that might stop me from achieving the same level of profit, such as the obtainable odds or the delivery timing of the tips.
It's these things that make a difference to a tipping service and why trialling services is important.
Anyway… I will get cracking and I'll be back with an update for you soon.
In the meantime, you can read more about The Snout here.
---
Lucy's Intro: 13th March 2017
Trust me, there is nothing quite like the feeling you get when a new trial starts in style.
Suddenly, everything is right with your world.
You feel like a genius for picking a sparkling new service, and money rains down on you from up above.
Sadly, of course, initial excitement too often precedes cruel disappointment.
Hence the need for long trials and that most unloved of virtues, patience.
Still, I can't help myself sometimes. I officially am excited about my trial of DG Tips. Because it's been amazing so far.
So much so that I have decided to trial a second service from the same stable.
Welcome then to my new trial of… The Snout!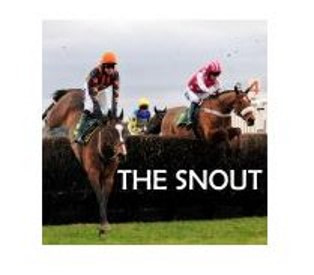 The Snout claims some wonderful historic results.
Now, of course, I am unable to verify them — this is why we do trials, after all — but you have to start somewhere.
The published results log claims that the service has transformed a bank balance of £1,000 into £4,248.87 in under two years.
In addition, the Snout's sales page claims to have delivered a fourfold in August 2016 at a price of 5939/1 !
A repeat of that performance would, of course, be most welcome. 🙂
The service also seems extremely straightforward:
All selections are for horse racing only.
Although the tipster reserves the right to vary stakes, tips are usually advised as either 1 point win bets or 0.5 points each-way. A 100 point bank is recommended.
Selections emails are issued the night before racing, typically between 7 and 9pm.
The tipster advises where to find best odds and therefore recommends that members have a number of online bookie accounts.
There are three tips, on average, each day but the number can vary from zero to about eight.
If there are no selections, an email is still sent out. Non-appearance of tipsters' messages is a perennial bugbear of mine so I was pleased to hear this.
It should take us about three months to get to my usual 200 bet finishing line so we'll shoot for that as a target initially then aim to do more if the picture remains unclear.
I'm very impressed with Tipsters Empire so far.
They told me to look at DG Tips first as it's their flagship service and were unsurprised by my subsequent success and enthusiasm, describing the wonderful first few weeks of the trial as a "par month".
When I asked what they would recommend I test next, they suggested the Snout: so naturally, I'm expecting great things again. Here's hoping I'm not disappointed.
You can read more about the Snout here.