I'm currently on holiday in Brittany, and therefore doing as little trialling as possible.
However, I have been approached by a chap called Matt to test his service and simply cannot resist getting involved.
The reason why is that I have come across Matt before – and believe we share fundamentally similar principles about betting.
The connection relates to an article I wrote way back (in 2011!) about arbitrage.
At the time, Matt had produced a cute little arb calculator for Windows that I thought was a gem. It was also free so I recommended it to my readers.
Perhaps unsurprisingly, therefore, when I found out recently that Matt also runs a tipping service which, not unlike his calculator, is based on an acute understanding of mathematics, I decided I had to give it a go.
Welcome then to my new trial of value betting service Tipster.me.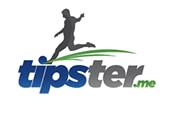 Matt's interest in maths-based betting shines through his website.
For instance, there is an article on the theory of betting and the principles behind value based selections.
I particularly like the fact that he doesn't appear to be looking for winners as such, but instead focuses on obtaining value.
This counterintuitive approach, if successful, should guarantee long-term profits.
Though of course, the key words in that sentence were "if successful".
So what is tipster.me all about?
Well, it's a tipping service that aims to provide between 5 and 10 selections most days.
Tips are split into three types: the Bet of the Day, Prime Picks, and Extra Picks.
Matt tells me that the Bets of the Day tend to outperform everything else. He showed me a very impressive spreadsheet for them alone over the last couple of months – so I will highlight them clearly in my test results, to see if perhaps we should be betting on them in isolation.
Selections are drawn from markets all over the world: essentially from wherever Matt believes he has found value.
In practice, I suspect the bulk of the tips will have a strong European bias as that's where he has learned his trade.
The service concentrates mainly on basketball, football and tennis and occasionally adds in other sports such as handball and rugby.
Markets vary too, with a bias towards Overs and Unders and Asian Handicaps – simply because, as Matt explains, these are the ones that he finds offer the best value.
In the same spirit, he has little preference for exchanges or bookies, but simply points out each day where he has found the best prices.
The strike rate should be pretty good, as the service tends to stick with single selections priced between 1.6 and 2.5. I notice that, of today's eight tips, none is longer than evens (2.0).
Variable stakes are advised up to 10 points per bet. Matt recommends a betting bank of at least 300 points but I'm going for 400.
Summary
I'm genuinely excited about Tipster.Me.
It's a thoughtfully designed product that would appear to have all the necessary ingredients for success.
If I stick with my minimum 200 bet target however, the trial will be over in no time at all as there are so many selections each day. So I'm going to stipulate a three month trial at least.
I'll be back with my first progress report in late November – so wish me luck!
In the meantime, you can find out more about Tipster.Me over here.
Lucy
---
Update: 29th November 2016
From a distance, all tipsters look the same. But when you use them, you find they're all different.
There is a huge range for a start – backing or laying; varying sports; obscure markets; novel bet types.
And then of course, they all have their own way of publishing their selections.
Some, like the truly dismal Lay Men, only send a two or three-line email containing the day's tips.
Others, like the now defunct Try Time, insist, commendably, on explaining at length the reasoning behind their choices.
And then of course, there are the professional guys, such as FRT Gold, who agonise over losing runs and provide their tips via website, SMS, email and, if they could, probably by carrier pigeon.
But, having said all of that, I've never quite come across a tipster like the one who is the subject of today's report.
Welcome then to my month #1 report on maths-based service Tipster.me.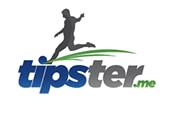 Tipster.Me will, it would appear, bet on almost anything.
Take yesterday's tip sheet for instance.
It contained bets on Israeli handball, Russian basketball and both Finnish women's and Qatari gents' volleyball.
If that isn't obscure enough for you, the bet types cover every construct imaginable: straight handicaps, Asian handicaps, overs/unders…
Gosh, finding your bets is fun.
The tipster, Matt, is kind enough to point out the name of the bookmakers offering odds on these titanic clashes.
And he has always been available to answer questions when I've got hopelessly stuck: which is more often than I'd care to admit.
However, that still doesn't make life a walk in your proverbial local grassland.
Deep hyperlinks to specified bets on bookie websites would help a truly disproportionate amount, but sadly are not forthcoming – and indeed, in the case of Bet365, where over half of the games are to be found, they may not even be possible.
The situation with Pinnacle, where, surprisingly, quite a few selections are flagged, is even more frustrating – well, for me at least, as UK customers cannot currently use Pinnacle…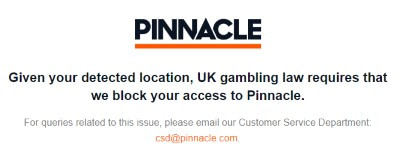 …though a little bird keeps tweeting to me to the effect that this may well change in 2017… fingers crossed!
Speaking of Bet365, they don't offer a search engine either.
Deep, unalloyed joy.
As if that's not enough fun, there are a lot of tips to get through each day.
And they take a fair bit of figuring out.
Here, for instance, is what arrived a couple of days ago (click to enlarge):
Seriously, I defy anyone to sign on to Unibet's online customer service function and start explaining that you are struggling to find the Over Goals market for the EHF Cup handball tie between Zabrze and Cocks, without at the same time wondering, "Oh my God, how did my life come to this?"
The upshot is that I am now restricting myself to twenty minutes a day to find my Tipster.Me bets.
Simply because I have a life as well as a tipster service.
So how has the actual betting gone!?
I'd like to say how much I've enjoyed using this service.
Yes, I'd like to say that.
But I can't as, on top of the endless hassle of trying to understand and place obscure bets on sports and markets that I either don't really understand or can't be sure I've found properly, I've also been losing money.
And I mean: quite a lot of money, as you can see:
| | | |
| --- | --- | --- |
| | Advised Prices | Price taken |
| Profit | (£ 311.40) | (£ 313.50) |
|   |   |   |
| New Bank | £ 488.60 | £ 486.50 |
|   |   |   |
| %age bank Growth | -38.93% | -39.19% |
| Wins(races w/ profit) | 46 | 46 |
| Bets | 99 | 99 |
| Strike rate(races w/ profit) | 46.46% | 46.46% |
| ROI | -14.93% | -15.03% |
Now, I haven't always placed every bet.
I start with the Bet of the Day, usually get through the second level of selections ("Prime Picks"), then often have to stop when I get somewhere into the third tier of "Extra Picks".
But in any event, I've managed to put on 99 bets which represents half of my target number of 200, and my ROI is in negative double figures.
Clearly, not good.
You can download my complete results log by clicking here.
Summary
I was so excited about Tipster.Me.
But I'm afraid that my enthusiasm, and overall level of hopefulness, are seriously flagging.
Somebody has worked really hard to construct this sophisticated product but I have to say, right here, right now, it's feeling severely over-architected to me.
And the thing is: I know that a lot of (maybe, most?) Lay Back readers simply want to 'bet and go'.
Well, this is a service that makes you bet and stay… then bet some more, then stay some more.
I read somewhere that even time gets destroyed in a black hole.
Well, I feel now that I can offer personal proof that this happens.
But somehow, I still feel morally obliged to stick with it to the bitter end.
After all, can't you feel the excitement at wondering what will be the outcome of this little selection today…?
Handball : Europe » SEHA Liga » Telekom Veszprem (Hun) – Gorenje Velenje (Slo)
8.5 HANDICAP(2-WAY) – Gorenje Velenje @ 1.95
Honestly, there are times when I seriously wonder why I do this.
But I'll be back when I get to 200 bets.
Meanwhile, you can read more about Tipster.Me over here.
Lucy
---
Update: 29th December 2016
Tipster.Me is certainly different.
For a start, there are lots of tips almost every day.
They are separated into categories – Bet of the Day, Prime Pick, Extra Pick – so that if you don't fancy them all, it's pretty obvious which ones the tipster particularly recommends.
And it covers a lot of sports too, including minority activities that UK punters are likely to know less about such as handball and volleyball.
As if this isn't all novel enough, the service recommends bets in obscure markets that often take some finding. (Though I cannot say I've enjoyed this aspect of the product… hunting around Bet365's website for an Asian handicap on a women's handball game isn't exactly fun).
But still, what matters most is: does it make money?
And does it produce enough to make all that searching around worthwhile?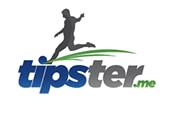 Sadly, no. I've lost quite a bit of money with this service.
I've put on 246 bets and lost well over half my betting bank.
The headline statistics paint a grim picture.
| | | |
| --- | --- | --- |
| Tipster.Me – Complete Trial | Advised Prices | Price taken |
| Profit | (£ 463.02) | (£ 497.58) |
|   |   |   |
| New Bank | £ 336.98 | £ 302.42 |
|   |   |   |
| %age bank Growth | -57.88% | -62.20% |
| Wins(races w/ profit) | 121 | 121 |
| Bets | 246 | 246 |
| Strike rate(races w/ profit) | 49.19% | 49.19% |
| ROI | -9.77% | -10.50% |
There are four bet types but they all lost money:
| | |
| --- | --- |
| Bet of the Day | -£   127.33 |
| Prime | -£   173.63 |
| Extra | -£    11.22 |
| Double | -£   185.40 |
Worryingly, the Extras performed best and they are supposed to be the weakest selections.
So it's hard to take a crumb of comfort in the idea that the service is prioritising the right selections. Because it doesn't appear to be doing so.
You can download the complete results log for the trial here.
Summary
I hate failing products. But here I am, doing precisely that for the second time in a week.
But what else can I do? There really is nothing positive to take from these results.
You could argue that I've been testing for just two months – which is true. But in that time I've placed a lot of bets – 46 more than I said I would last time – and have spent a huge amount of time trying to find them. It takes ages.
Motivation also inevitably flags when you have gone to all that trouble and lost 62% of your bank balance for your pains.
In addition, the over-reliance on Bet365 worries me. If this service does turn a profit, it will become very important indeed for users to maintain their accounts with them.
In summary therefore, it just feels like it's not worth the trouble.
I really like Matt, the guy behind the service, and believe that if anyone can get it right, he can.
But on these results, it just has to be a Fail.
If however, you'd still like to know more, you can read about Tipster.Me here.
Lucy